Mi mix alpha is the latest concept of a smartphone that belonged to Xiaomi. The developer Xiaomi announced this upcoming newbie mobile technology system and now it is planning to release in further days.  Mi mix alpha designed with the latest features that we did not catch in other smartphones that were released earlier. So this will be the newest experience for millions of worldwide users. So with the latest 4D surrounding covered display, the most recent experience starts from the beginning.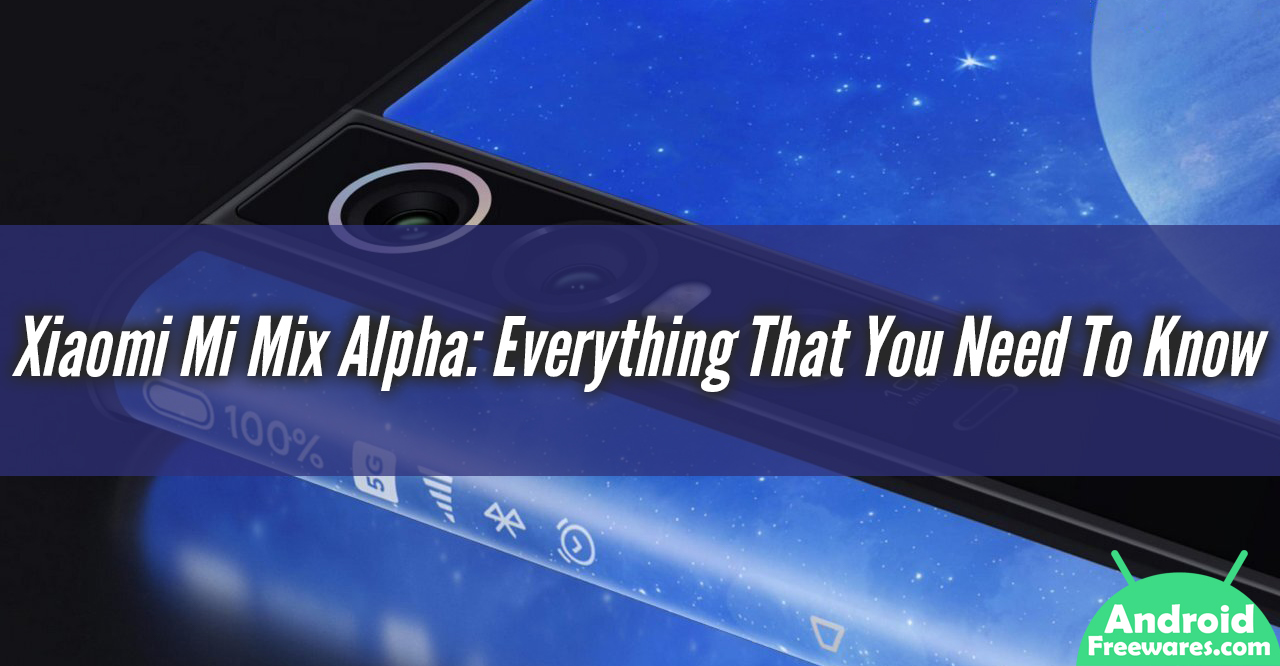 Mi mix alpha is a full sensored device, so it could be able to identify and detects different activities and different things. As an example here, it has the ability to identify where are you now and its response to each situation. If you are at home, then it will open the Mi Home app. When you are looking for a taxi, it shows available routes as well as if you are in the airport, it shows all related flight information.
Introduction to Xiaomi Mi Mix Alpha
Mi mix alpha is the latest 5G concept smartphone. It was developed by Xiaomi, and it belongs to China. According to the most striking features, the 4D surround display with 180.6 percent screen-to-body ratio facility could able to catch the attraction of users. In fact, the 108-megapixel primary camera is the best camera ever, and this is the world's first camera with those flexible facilities just inside a smartphone. This camera technology is a combination of Xiaomi and Samsung.
Design of Xiaomi Mi Mix Alpha  smartphone
This is the most attractive display that released for a smartphone in this decade. Mi mix alpha is not just a smartphone. It is the innovation of curiosity. Here the Mi mix alpha is completely covered Aerospace-grade titanium alloy. This is very strong, and that can prove as it is three times stronger than stainless steel. By the way, it is stronger in 1.3 times than the 7-series aluminum alloy.
In the back of the device there, you can see a high-precision ceramics strip. It crosses the panel and contains a triple rear camera setup.  Finally, it was designed with pressure-sensitive virtual side buttons. It comes in both sides, and the linear motor allows simulating the touch of physical buttons.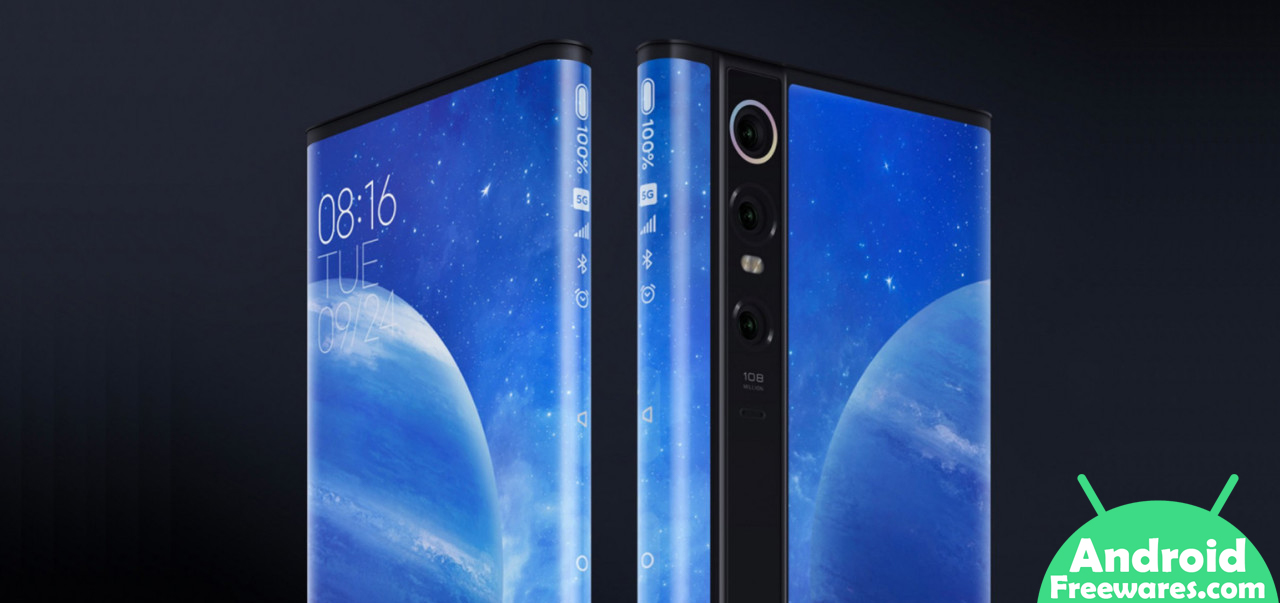 Xiaomi Mi Mix Alpha Display and Camera setup
As mentioned above, it comes in 4D surround display and whopping wraparound three-sided display. The whole phone covered with a sapphire glass. By the way, it has a 7.92-inch wraparound display with a high resolution of 2088×2250 pixels, and it has the 108-megapixel ultra-high resolution camera. It comes with the 1/1.33-inch ultra large image sensor and 12032 x 9024 pixels. The triple camera system is almost the best opportunity for users.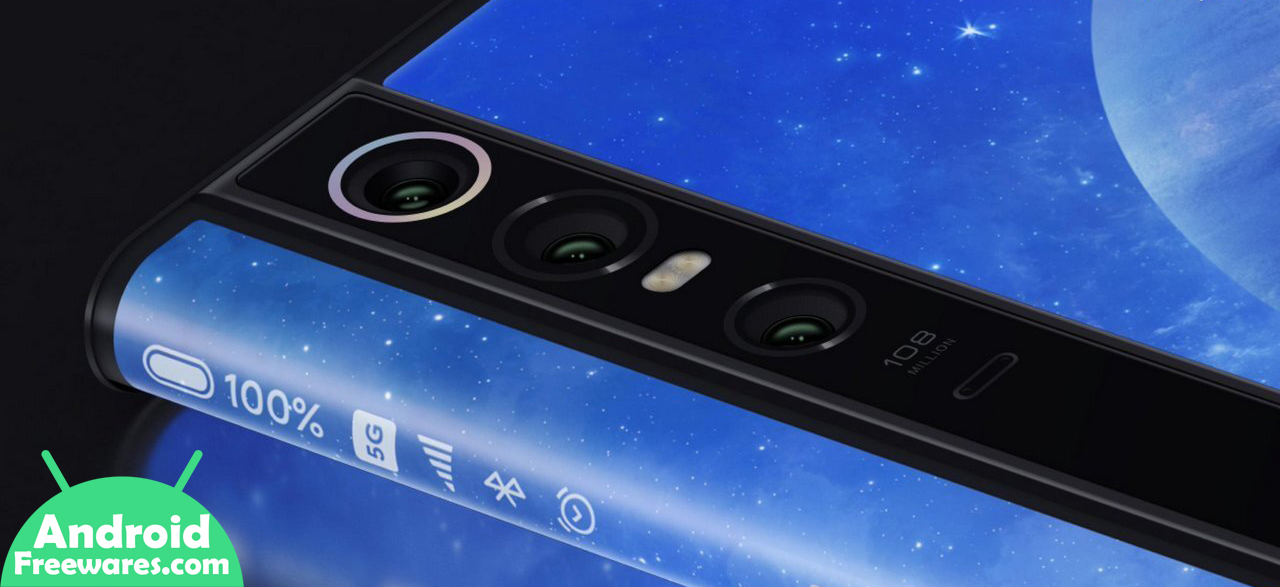 Brief in Xiaomi Mi Mix Alpha
Xiaomi Mi Mix Alpha comes with anti-false-touch technology which allows it to deactivates the non-active area and many other facilities. Here it includes a 4050mAh battery, and it does not removable. It planned to release with the Android 9.0 (Pie)  version. Other things are,