BlueStacks
BlueStacks is one of the most popular Android emulators with many users all around the world.
This android emulator has the ability to bring the latest version of the Android operating system to your computer.
Further, this software application is mostly popular among android mobile video gamers as the developers have given priority to the video gamers.
So that, mobile video gamers can extend their gaming capabilities from the smartphone to their computers.
Further, it gives them more control over the video game.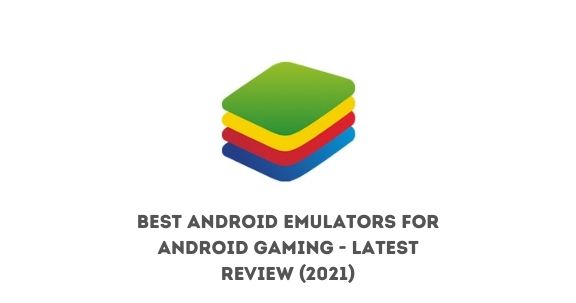 ARC Welder
ARC Welder is one of the most different types of android emulators that comes as a Google Chrome web browser extension.
Therefore, you will not have to install this android emulator as a separate software like Bluestacks.
So that, you could just open the Chrome web app store and search for the Term "ARC Welder," and install the app as a chrome extension.
After that, you can open the ARC Welder android emulator on a separate tab of your chrome web browser.
This is more of a simplified android emulator application than other apps and is not a heavy emulator like others.
So that, ARC Welder is more prevalent among android app developers as an application tester.
Further, you can play android video games as well using this android emulator.
MEMU Player
Memu Player android emulator is considered to be one of the faster Android emulator apps among other competitive apps.
It's relative a new application, but it provides a handful of features for the users.
For this android emulator also, the primary audience is mobile video gamers.
So the Memu player also offers specific features and options for android video gamers.
Further, this android emulator app is compatible with many hardware utilities such as Intel, AMD Radeon, and so on.
Moreover, the Memu Player android emulator is compatible with newer versions and the older versions of the Windows operating system versions like Windows 10, 8, 7, etc.
Nox App Player
Nox Player is also one of the fast android emulators available in this category.
You can install this on your Windows and Mac computers.
If you are an android video game player, Nox allows you to connect your Gamepads with the app.
So that, you can get a natural android video gaming experience with Nox Player.
Also, you can directly connect with Google Play Store via the Nox emulator and get the Play Store apps.