ES File Explorer is one of the best file management applications available for the Android operating system with many features.
The application is a very well-established app over the last few years, and it has many users worldwide.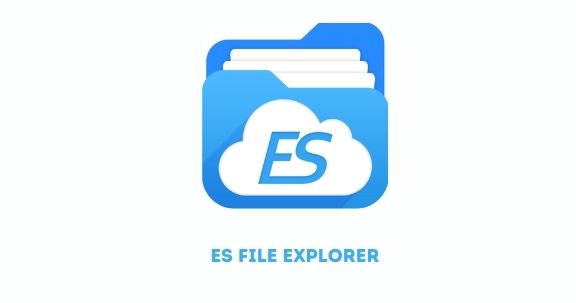 Further, ES File Explorer is available on all the major app distribution platforms as well.
ES File Explorer APK Features and options
ES File Explorer is known to be one of the most convenient Android file manager applications.
When you compare it with the default android file explorer, it has tons of features that you could not even imagine having on the default android file explorer.
One of the interesting features of ES File Explorer APK is that it has the ability to terminate stuck or un-closable programs on your android device instantly.
So that, if you are running an app and you are unable to close it, you can quickly open the ES File Explorer app and close that out.
Also, this file explorer app gives you the option to connect your data directly with your Cloud Storage Spaces such as Mega, Google Drive, DropBox, etc.
Therefore, you can back up your data on your android device directly to your cloud drives and get the data from Cloud Drives to your Android device.
ES File Explorer has the FTP feature as well
So that, you can connect your device with other remote servers and related FTP accessible platforms.
Usually, this feature is available on computer software only.
However, Es File Explorer developers have given you the options to operate the FTP feature on your android device as well.
Therefore, you do not sit Infront of a PC in order to manage your FTP client.
In addition to that, this app can act as an app sideloading platform as well.
In simple Words, you can load apps to your android devices and Firestick device using this file explorer as an intermediary.
In that way, you can load 3rd party streaming apps and all that are not available on the official app stores.
How to Download and Install ES File Explorer?
The application is easily accessible from all the app distribution platforms.
Further, you can get the APK file of the app from this page as well.
So when you install the APK file on your android device, you will have to first enable the "Apps from unknown sources" feature and then install the ES File Explorer app.