HushSMS APK is a free android application that provides you various short messaging features on your android device.
The primary feature of this application is to provide you with FRP Bypass tools for your locked android devices.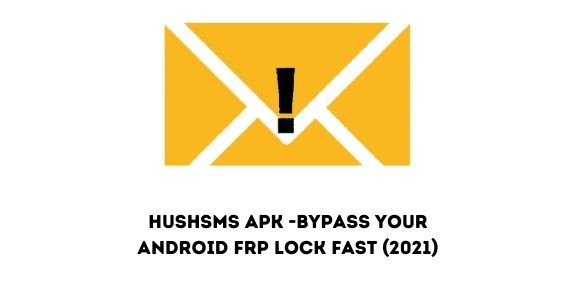 Therefore, HushSMS APK has been categorized as a mobile utility program, and it is one of the best apps in that category.
Why is HushSMS APK Better than Other SMS Apps?
HushSMS utility application supports many types of android devices, including popular brands such as Samsung, Xiaomi, Huawei, and so on.
Therefore, people who want to use the FRP Bypass feature of any other SMS features can easily get this app without worrying about the android device brand.
Further, HushSMS is a lightweight app, and it will not consume all the space in your device storage or performance of your android device.
Even if you have a small amount of space left in your android device's internal or external memory, you can download and install it without any trouble.
So that, you do not have to uninstall your existing apps on your android device and free up the device memory to get this FRP Bypass tool.
Also, HushSMS APK is a free application. So that, you can get your job done free of charge.
In addition to that, you can get rid of your paid SMS services app save up your money because the HushSMS app provides you all the essential SMS services in its app for free.
Therefore, HushSMS is one of the best apps available out there for the FRP lock issue and many other great SMS features when you consider all those factors together.
Is HushSMS APP Legal to Use?
HushSMS application is definitely legal to use as it helps the users who are struggling to unlock their FRP-locked devices.
Because, many people use android smartphones and experience this FRP issue on their devices.
This usually happens when you buy a second-hand android device and when you reset your android device.
So, that HushSMS APK can help them for getting rid of that issue.
Further, FRP issues are most prevalent on older android devices, and we have rarely seen this issue occurs in newer versions of android devices.
How To Update the HushSMS APK?
Updates for the HushSMS APK are important because the developers release new updates usually to make the application compatible with newer android operating system versions.
Therefore, make sure that you have the latest version of the app.