Transmac is a revolutionary software application that bridges two popular computer operating systems.
In other words, this application helps Windows operating system users to convert Mac-formatted files to their Windows PC.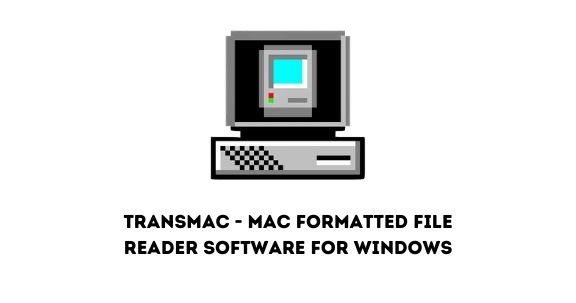 Therefore, Transmac is a famous software application for enterprise-level users as well as personal users.
Transmac Application Functions Review
Transmac Application has been a well-established software developed for Windows operating system users.
The application has many positive user reviews all over the internet.
For example, you can see the Transmac reviews on many app distribution platforms such Microsoft Windows app store.
Also, there are many user reviews that can be seen on certain tech forums as well.
So that, you can get an idea as to how the Transmac application has been evolved over two years by providing Mac-formatted file reading facilities to Windows users.
The application comes with a tree view interface that has mainly two sections.
You can see the original Mac-formatted files, Drives, disks, CD/DVD, and so on on the left side.
On the other side, you can see the destination location selection options.
In simple words, you can drag and droid the Mac-formatted file from the left-hand side to the right-hand side destination directories or folder.
So in that way, the Transmac Software application will convert the Mac-formatted files to Windows OS readable formats and saves them in the specified directories.
That's the basic overview of this Mac file reading software application.
However, there are many options like DMG file opening and reading, CD/DVD burning options, automatically detecting Mac formatted flash drives, hard drives, etc.
Is Transmac Software Free?
The Transmac application is a paid app, and therefore you will have to purchase a license key to use this app.
However, the developers of the application offer you a 14 days trial period to use all the functions of the software for free of charge.
This is a great way to start off with this Mac file reading software.
Because, you can use it over the trial period and determine whether you want to purchase the full version of the Transmac application.
Usually, some people do not need full-time Mac file reading applications.
For example, if you are migrating from a Macbook to a Windows computer, you might need to transfer all your data in the Macbook to a Windows computer.
So, In that case, you might need software like Transmac once for once.
So it all depends on your requirement