Waircut is one of the best network auditing software applications that you can download for your Windows PC.
This software is able to detect if your wireless connection has any vulnerabilities to cyber-attacks.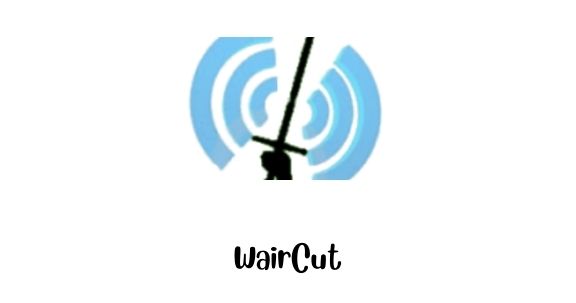 Waircut makes sure that your WPS wireless protocol is active by checking it carefully.
It can test your router against known brute-force and WPFS attacks.
What is Waircut Network Auditing Application?
There are security breaches reported every day, so it is very important to make sure that your WPS wireless connection is not vulnerable to any threats.
This application will indicate to you the possible security risks in your wireless network by checking the security status of the WPS wireless network with the help of Waircut.
This software throws few attacks on your system by itself, so it can easily identify if there are any vulnerabilities and possible security breaches on your router.
After this process is done, this software enables different protocols to make sure the device and the corresponding network are protected.
What is the Primary Purpose of Waircut?
An average internet user does not pay much attention to the router's security settings when they plug it in to connect to the internet.
This leads the device to open to various security breaches.
However, to guarantee the security of your network, you have to make sure that the keys aren't generic and the required protocol is enabled.
So this is when a tool like Waircut can come in handy, giving you all these features to make sure that you stay safe from any security threats.
One of the best features of Waircut is that it scans all the available wireless networks for different types of protocols and makes sure that the WPS protocol is enabled for all.
Your system remains safe and protected from security breaches by doing these ensures.
So, with all these great advanced features and options, Waircut is a must if you want to make sure that your system is safe from any security breaches and threats.
How to Download and Install This Software Application?
You can download and run Waircut Software with all the later versions of Microsoft Windows, including Windows 7, 8, and 10.
Once you have done downloading the Zip file to your computer, you have to extract it using an application like 7-Zip or WinRAR.
You will not be able to use the Waircut application on your PC without the help of JumpStart software.
So that you have to make sure that you have both of this software.
Not only that, but you also have to have Microsoft Net Framework 4.0 ready on your computer to get this network auditing software.