Ever since the launch of Xbox 360, in the past 15 years, computer hardware has considerably evolved to the point that emulators now run both PS3 and Xbox 360 games at playable framerates. This is huge progress given that during the launch of seventh-gen games, PC wasn't considered an important platform and now, multiplatform games launch on PC without any issues. However, there are still some seventh-generation games, such as Red Dead Redemption, that were never equipped with PC ports. This is where Xenia comes into the picture!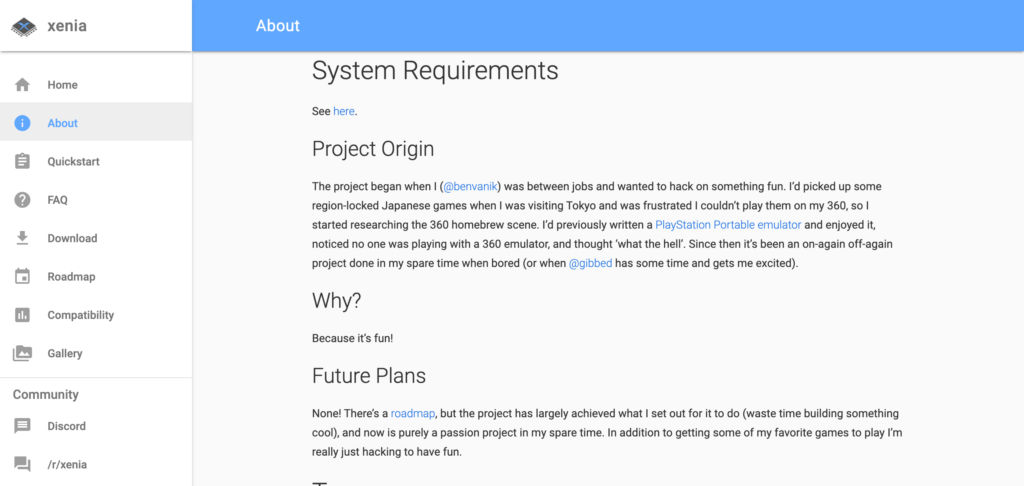 When put together with a PC, this emulator can give you an amazing gaming experience without the need for seventh-gen hardware. Xenia is ranked among the high-performing emulators for Windows, supporting versions 8, 8.1, and 10. It replicates all the functions of a console. In terms of performance, it has recorded very few instances of lags and other issues. Moreover, it is open-source software that is available free of cost. To operate Xenia smoothly, you must meet the minimum hardware requirements i.e., 4th generation or later CPU, GTX 980 Ti or later GPU, and RAM of 6 GR or more. The software is accessible in multiple languages, including Japanese, German, and French. 
The Xenia 360 emulator has a user-friendly interface, and the software is easy to set up as well. You just have to download the program, extract it from the .zip file, and run the extracted file as an administrator. Once installed, open the Xenia emulator and download your required Xbox 360 games on your computer. However, you should note one thing – Xenia runs only XBLA and ISO files, it doesn't run any game directly from the disc. You will require a soft copy of the game to run it via emulator. If any game doesn't run on Xenia, you can try operating it through another version of the software. If that doesn't work either, then chances are you won't be able to run the game at all. 
A few other points to keep in view when emulating a game is that you will need a licensed copy of the game you plan to run through Xenia. Emulation itself is a grey area but using a legal copy will put you towards the white side of that area. Fortunately for game lovers out there, seventh-gen games are easy to acquire. You can get used copies for just a few dollars on eBay. Just make sure those games are in Xenia-compatible format. 
The Xenia emulator is not the perfect software, but it's considered the best in its league. The team working on enhancing the functionality of the software is quite small and working voluntarily, which is why support for all Xbox 360 games isn't available yet. However, the team is on the mission to improve the emulator compatibility with other games and operating systems, including Linux. If you're a die-hard fan of the Xbox 360 games collection and would like to know how it would feel to play those games on PC, then Xenia is the ideal tool for you!