3utools is an application made for Windows OS in order to manage iOS devices. This is totally a all in one solution when comes to customize and manage all iOS devices like iPhones, iPads etc. This article is to provide you a review of the app, Features, installation guide, and other related facts.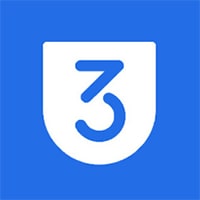 What is 3utools?
Shenzhen Waip IT is the developer of this tool. It has prior reputation for iOS related tools which can use to enhance to convenience of using iOS devices. The first version of the 3utools app came 2015 and many updates came along with the time while upgrading the features and functions.
Features
Jailbreaking and Flashing
The default iOS device comes with lots of limitations. So the 3utools users use the tool to jailbreak the device and remove the all limits imposed by Apple iOS. Also users can easily flash a custom firmware to the device.
Backup and Restore
Sometimes is is necessary to create a full backup of your iPhone including apps, settings, media, and every other file. 3utools helps with this and can easily restore the backup to another device.
File and App Management
Normally it is very harder to transfer files between iOS devices and computers. 3utools comes to the play with very convenient method to transfer files between iOS and PC. It supports lots of file formats. Users are able to install or uninstall apps via the PC using the 3utools app management feature.
Device Diagnosis and Optimization
If there are any issues on your iOS device, you can easily identify them. It doesn't matter it is software or hardware. This amazing app detects any of them. Also you can troubleshoot the issue using the app.
Another best feature is the ability cleanup the junk files on your device. So you can optimize the device's performance.
How To Download 3utools?
You need to have a PC with Windows 08, 10, or 11. Then at least your device storage must have  200MB of free disk space. RAM should be above 1GB. If those requirements are fulfilled, you can easily install this application on your PC. Use the 3utools download link in this site and get the official app for free.
Safety And Legality
This app is completely safe to use on your PC. There are no legal issues related to the 3utools app so far. Also there are no malicious content available on the app either.