Mouse Jiggler is a Freeware application developed for the Microsoft Windows operating system as an automatic Mouse cursor moving software.
This is one of the basic software applications I have ever seen as a PC software app.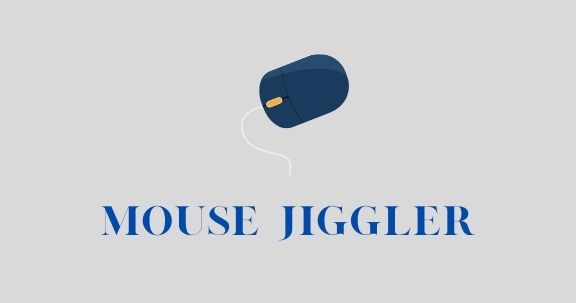 Mouse Jiggler App has only one purpose. That is to help you avoid the MS Windows OS sleep mode.
Mouse Jiggler for Automatic Mouse Pointer Mover? What is it?
If you have never come across a software application like Automatic Mouse Pointer mover, you might be thinking as to why I need an app like Mouse Jiggler.
Because, you can move your mouse pointer manually on your computer.
Simple as that, right.
However, you cannot do this all the time because there are situations where you need an automatic mouse pointer moving software like Mouse Jiggler.
Let's see what those situations and instances are.
Windows operating system sleep mode sometimes creates troubles for the users.
Because, when your PC in the middle of something, for example, when a large software installation is going on your computer, you will not be able to do anything on your PC because if you do anything, it will stuck.
So that, you have to let the computer finish that thing and leave the computer for a while.
If you went out for some time while that operation is still in the process, then there is a risk of your Windows operating system putting your computer into sleep mode or screen saver mode.
In that case, your ongoing tasks might get interrupted, and as a result, they will get automatically terminated.
This is where you need Software like Mouse Jiggler because it can help you avoid happening issues like the above.
Mouse Jiggler App can create an automatic mouse cursor moving effect on your Windows computer.
As a result, the operating system gets a signal that there is an active user on the PC, and therefore, it will not put your PC to sleep mode.
So that you can leave your computer at any time you want, and you will have to no longer worry about the Windows sleep mode.
Final Words
Mouse Jiggler is a free software application, and therefore you can use it for free.
Also, it is a great tool that fucus only to solve the Windows Sleep mode issue.
You can download it free from Microsoft App repositories as well as the Application's website.
Share your experience with the Mouse Jiggler automatic mouse cursor moving app in the comments section.