Google Play Pass is the latest arrives opportunity from Google, and now it is available for millions of worldwide users. This is the newest app & game subscription service available for the Play store. There is nothing new in the latest subscription services. It comes with various types of content, movies, and games on the computer and console. Here we can easily find new subscription services that support and gives access to numerous apps and games on your smartphone. Those services are freely valid for one month period. Google Play Pass is an alternative service to Apple Arcade that was released by Apple.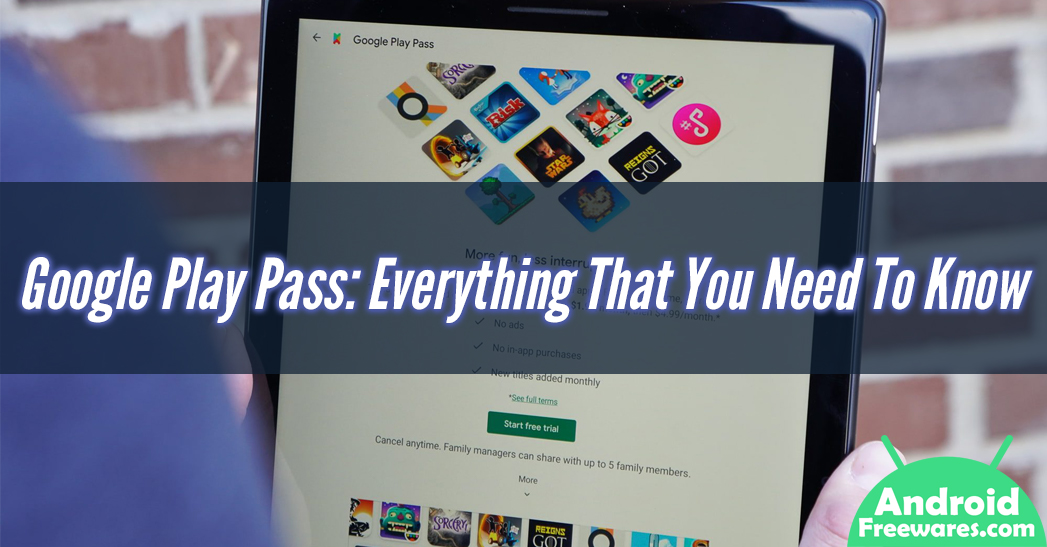 Google Play Pass Vs. Google Play?
Most of the users think that both services follow one procedure. But there is not something like that. Google Play Pass and Google Play store are two different procedures. Google Play store is a subscription service for apps & games, and Google Play Pass allows us to store all the stuff that you access and the function of everything offers.
Google Play Pass lets subscribers download, use, or play those selected apps and games. Those apps and games are entirely free, and while playing them absolutely, it does not play ads or in-app/in-game purchases.
Google Play Pass for every Play Store app & game
There is no such thing as "Google Play Pass for every Play Store app & game." Here you can find both similarities. But both of the services are different from their procedures. 
There are about 350 apps and games in Google Play Pass right now. But in the Google Play store, there are around 2.7 million apps and games you can freely download to your Android directly.
Sign up for Google Play Pass
This is a quite simple process. Here users have to open the Play Store app first. Then tap on the Play Store menu. After opening it, you can see Google Play Pass under the notifications. Now tap on it, and you can follow on-screen prompts. So here you have to follow some steps to complete the process such as selecting the payment method before confirming the subscription.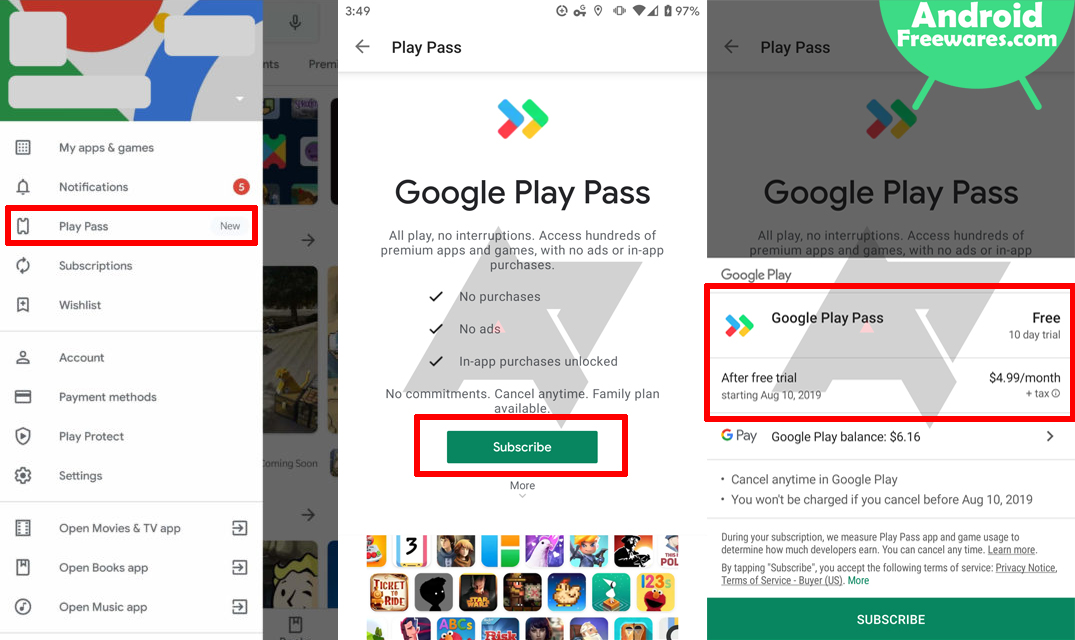 Cost For Google Play Pass
Google Play Pass is not a freely available application. For the service, it requires $1.99 per month. This is the promotional price for people and it valid until the 10th of October. After that, it will cost $4.99 per month as calculated.
The benefit is, the promotion price available for the entire year. In fact, users get a 10-day free trial for this promo package before the payment begins. However, there is a possibility that Google may increase or decrease the cost of Play Pass without any conditions.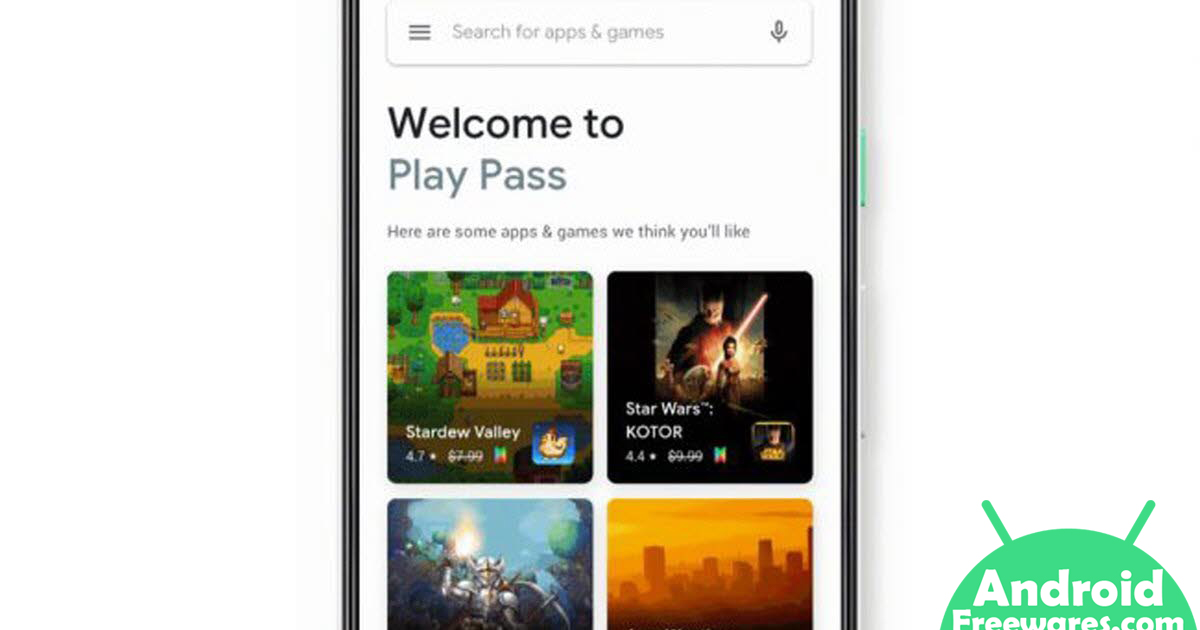 Google Play Pass availability
Still the Google Play Pass available in the US. In fact, Google still not announced this facility available for outside users. They confirm an international availability in further days, and they announced users to stay turned. But there does not have even any hint on the release date. 
Does Google Play Pass only work on Android phones?
Google Play Pass supports Android devices that have successfully installed the Google Play store. It supports smartphones, tablets, and laptops that full fill above conditions. But here your Android operating system must support Android 4.4 or later and compatible Play Store version.