Android is the major mobile operating system that used millions of worldwide users right now. This is one of the most popular operating systems after iOS. Android smart devices are becoming more and more demanding than ever before. To meet growing needs, the processor has become more robust, and the screens have expanded. However, it is those Android devices batteries made from lithium-ion. They are not much progress. This allows you to depend on software for long-term endurance, but if you are looking for a phone with maximum battery life, then you have to think about how to improve Android battery life.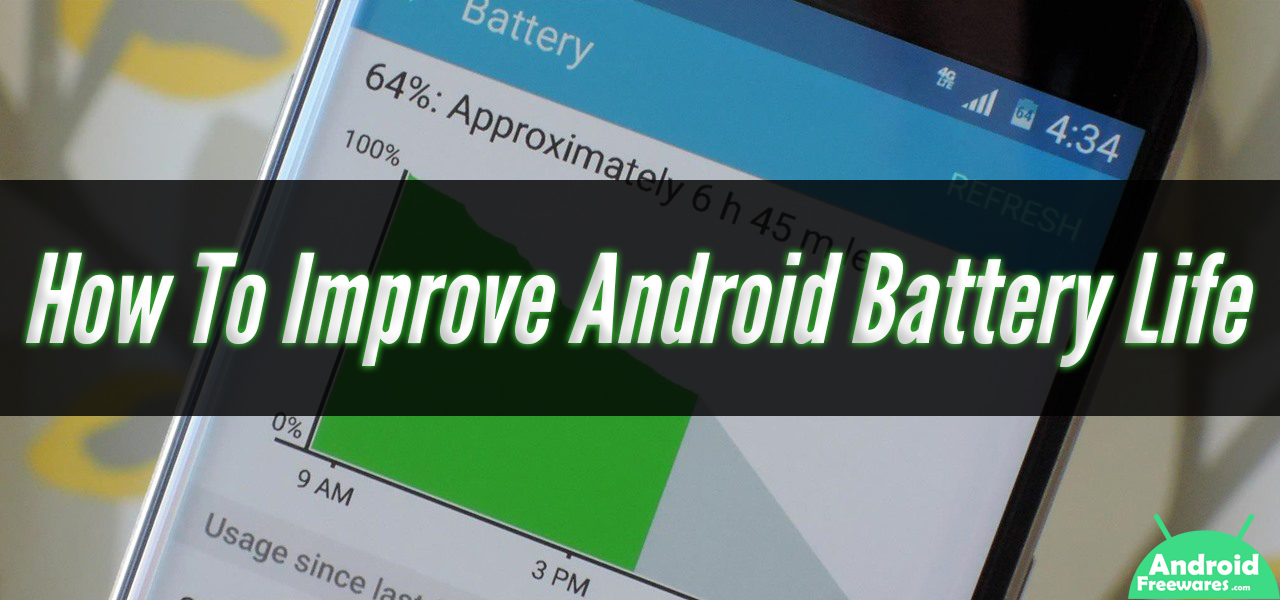 Android battery life
Mobile devices play a huge role in every aspect of our digital lives. So we need something more powerful, such as an incredible battery life to increase the performances of the mobile devices. Smartphone's all-round performances depend on their battery life. Software vendors and chip makers always optimize products to extend battery life. However, the use of mobile devices in day to day activities are increasing more than ever.
In earlier times, mobile devices are used only for communication. Just for a "hello". But with the revolution of technology, all the things were changed, and now mobile phones expanded for smartphones, and here a smartphone is a computer for sometimes, a music player for another time. Here we can use it for playing games, watching movies, browse social media, chat with friends, find locations, indicate time, indicate the date, months and holidays, manage appointments, higher-resolution screens, and thousands of things. So for all these things, users expect a longer battery life otherwise for each hour they need a plug to a charger.  
Charging improves the device performances, and it makes the device faster and more convenient. Because the battery is not lasting any longer, users have to face many problems. But now you can follow some tricks and tips to extend smartphone battery life without making your smartphone unusable.
How to improve Android battery life?
Here you can easily follow a few steps to improve battery life by decreasing unused facilities.
Find out your phone's battery usage
As the first step, you have to understand about your device performances and the reasons that the battery dies prematurely. To see this, go to Android Settings > Battery menu. Now you can see the health report of battery. Here you can turn on the battery saver to save the Android battery life 15% by default.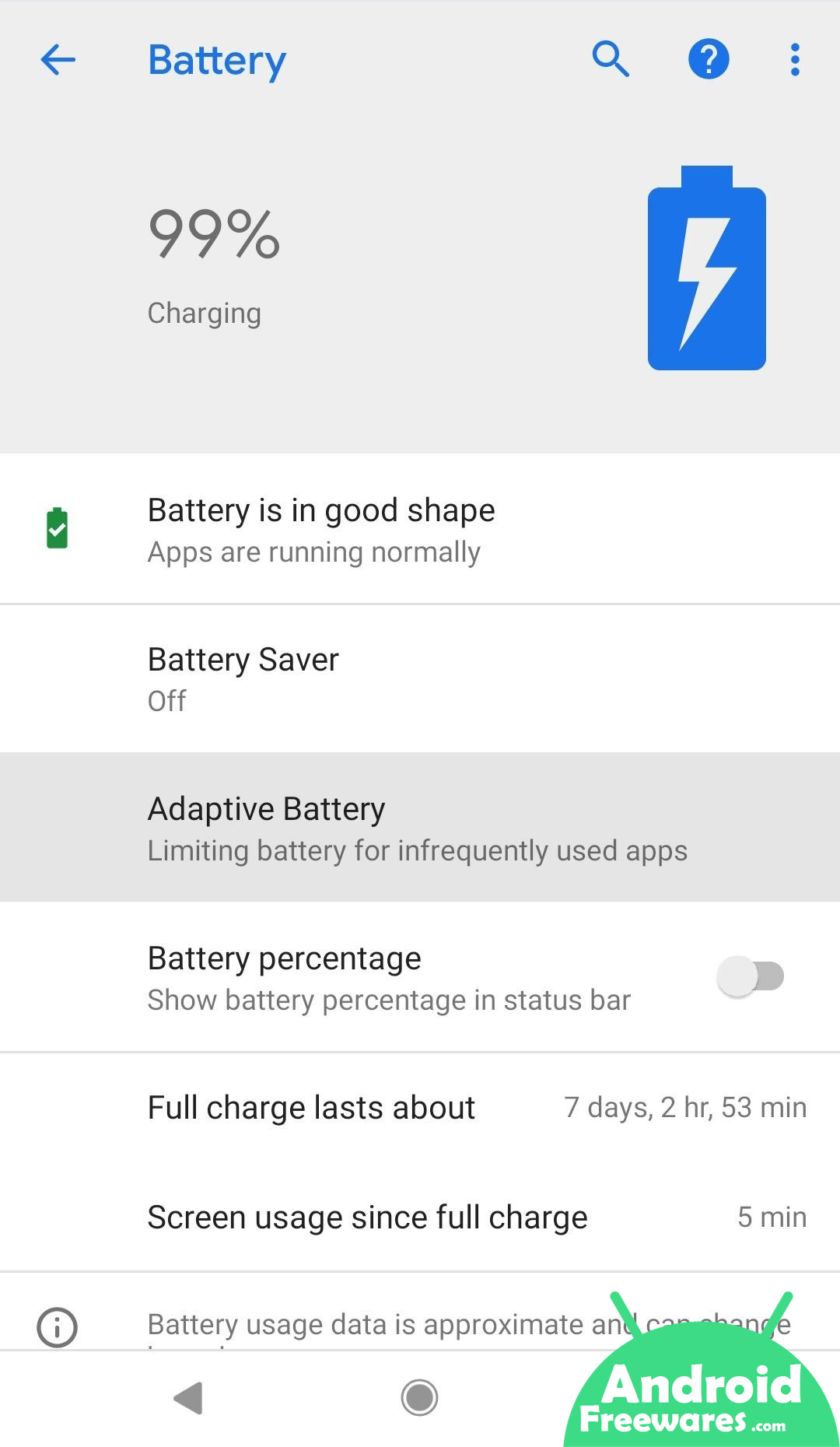 Enable Adaptive Battery
Here you can turn on the adaptive battery from Settings > Battery > Adaptive Battery. Slide it to turn on, and you can quickly get that facility to save your Android battery life.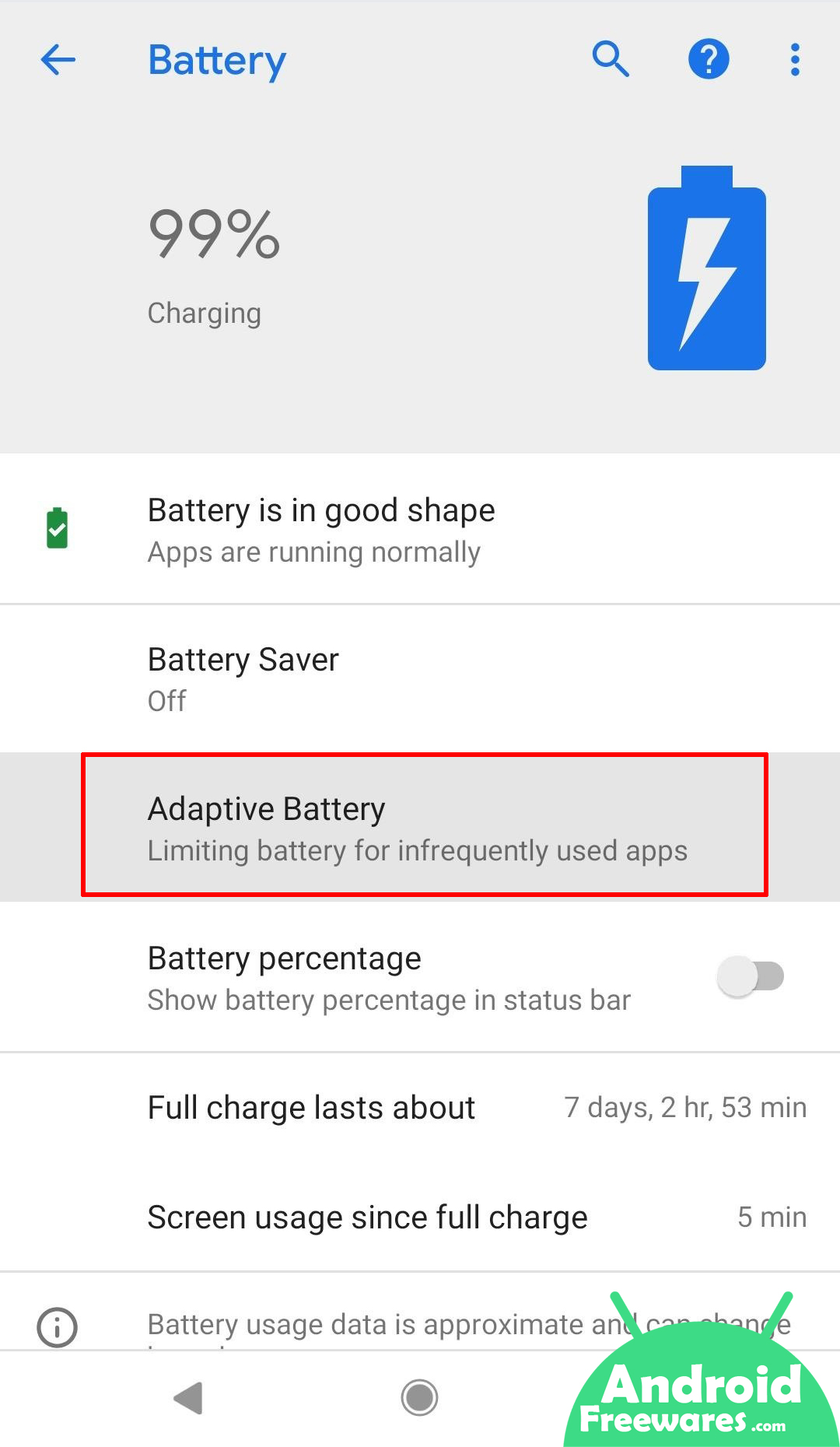 Avoid apps running in the background
Close all the unnecessary apps that open little while before. By closing all those unwanted apps running in the background, you can save the device battery as well. Tap the dedicated button after the home menu to delete them.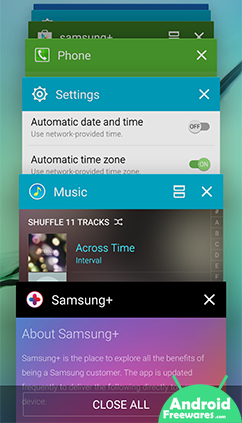 Avoid running applications on startup
Turn on "Always-on Display"
Reduce your device screen brightness and turn off "Adaptive Brightness."
Turn off vibration
Reduce the screen resolution
Turn on Dark Mode for Android
Reduce the volume and the number of notifications
Turn off widgets
Reduce the device Sleep timeout
Turn off Bluetooth, Wi-Fi, and NFC
Turn on Aeroplane mode in areas of poor reception
Prevent Google Assistant from running in the background
By following the above steps, now you can quickly improve Android battery life and enjoy the time using your Android smartphone. These are some of the few tips that easily anyone can do with their phones to extend battery life without facing any mess.